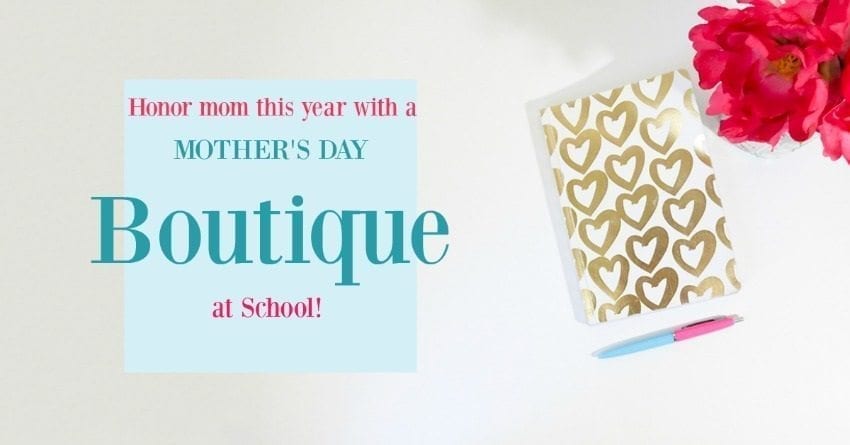 Just like our popular School Holiday Shop or Santa's Secret Shop…but for Mother's Day!
A Small World Gift Shops' Mother's Day Boutique offers popular gifts, priced right to fit every child's budget. Your students will enjoy finding that "perfect" gift for their "special" mom. Our Mother's Day Boutique is easy as running a book sale and always free.
For Mothers  and more.
We offer a wide variety of gifts for all the special "moms" in your children's lives: Mom, Step-mother, Grandmother, Aunt & even Godmother!
100% on consignment and risk free!
Only pay for the merchandise you sell.
Students learn "The Joy of Giving".
Students select their own gifts for mom. In a safe and supportive school "store", students buy mom something special with the help from adult volunteers or a teacher. With the help of teachers and volunteers A Small World Gift Shop can also be a excellent way for students to learn to budget their money and spend wisely.
200 or more Popular & Personalized Gift items for even the biggest schools.
We have 25 years of experience working with schools and know first hand what you need to run a successful Mother's Day Boutique. Our Boutique & Holiday Shop programs include the best selection of gifts and the perfect quantity of gift items to fit your school's needs.
We supply your school with the following:
Cash Register App
Table Cloths
Posters
Parent Letters`
Free Delivery & Pick Up
NO Inventory Program
NO Counting
Gift Envelopes and Bags
Call 1-800-530-0169 for more information or Sign up online HERE